Dear All,
We have noticed a new phishing email that's been going around warning users their mailbox is set to expire unless action is taken. The email appears to be from IT Service Desk <help@it.ox.ac.uk>.
Please be mindful that neither ourselves nor IT Services will ever ask you to confirm/verify/renew/activate/reactivate your account details or mailbox details to continue service.

A copy of the email has been attached below: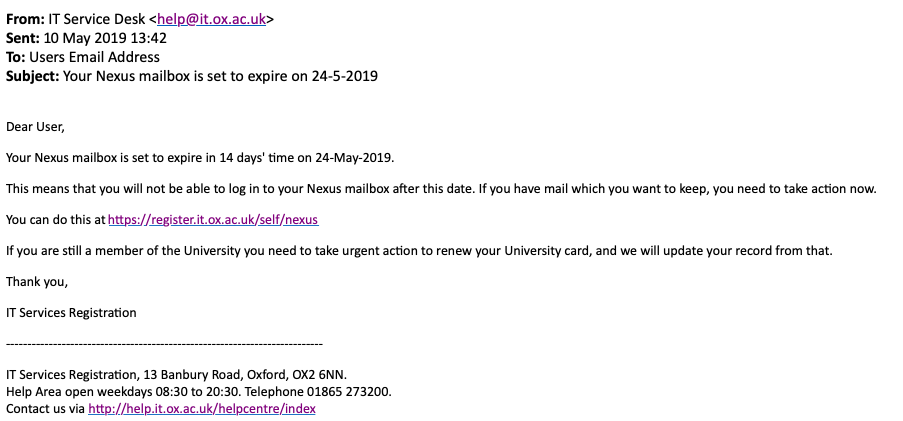 if you believe you may have fallen for such an email please contact us immediately, either via phone on 01865 270597 (please do leave a voicemail message stating your account/SSO id) or via our service desk ict.desk@some.ox.ac.uk.
For further advice and support on dealing with phishing emails please see: https://help.it.ox.ac.uk/email/phishing/index