During the current restrictions, public printers in the college are not generally available and we would encourage everyone to consider carefully whether they really need to print documents.
Following the success of utilising online teaching and document sharing technologies, such as Microsoft Office 365 and Microsoft Teams, it is hoped that staff and students can continue to use digital media and file sharing for most tasks reducing the risk of transmission/contamination of the virus.
It should be noted that a reduction in printing would be beneficial for the college's sustainability and zero carbon goals as discussed at the Colleges Sustainability Working Group.
PRINTING GUIDE
Self-service printing facilities are available to all members of the college at: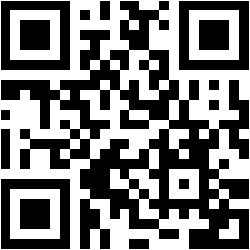 This offers mobile printing functionality, so any member of the College can upload and print documents in various formats. You can access the service with your SSO account and password, allowing you to print without the need to install drivers or reconfigure your computer.
Please include a title page with your full name at the beginning of your document.
Select Web Print
Submit a Job
Choose a printer from the available list: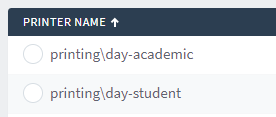 Select "Print Options and Account Selection"
Choose number of copies
Select "Upload Documents"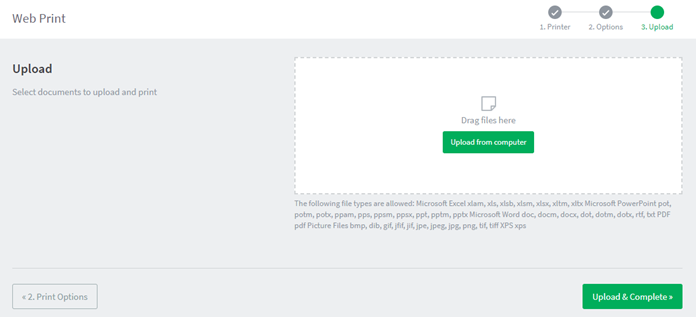 "Upload & Complete"