While the main switch replacements have been completed, there has been a short delay in replacing the new battery backup devices (UPS). This last bit of work will result in very short periods of downtime per building/cabinet as the engineers move round.
The current plan is as follows: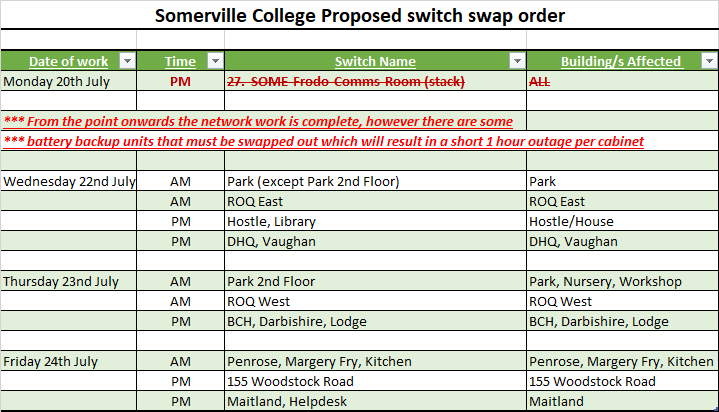 As ever please get in touch if you need to discuss any issues, 01865 270597, ict.desk@some.ox.ac.uk.