Further work posponed until at least 12th Week (13th July onwards)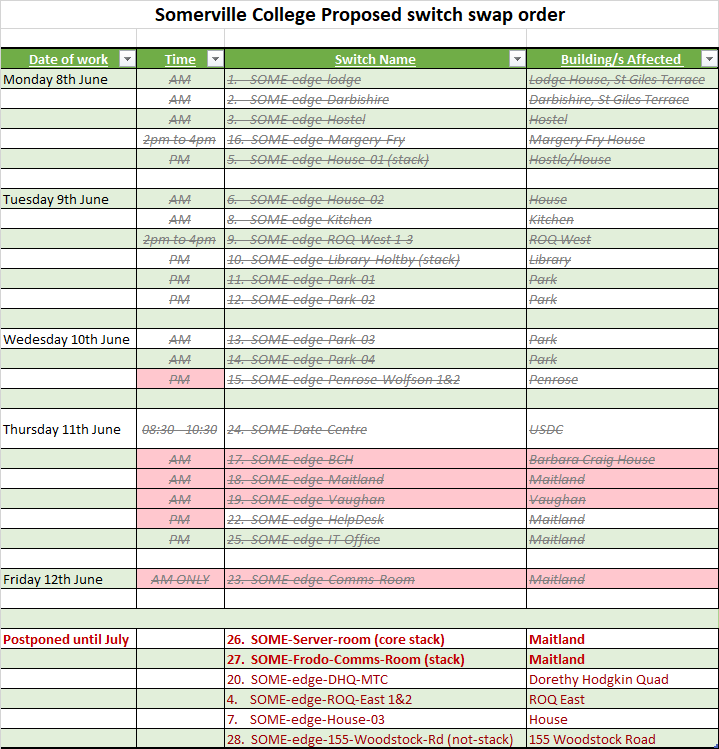 Dear all,
Firstly I would like to apologies to all for the network going up and down most of the morning.
Following some unexpected issues discovered during this morning's work, I have now postponed the final set of work that needs to be carried out until July 13th onwards (12th Week).
There is some investigation and planning that needs to be done, and there will be some serious downtime to sort out the issues uncovered today.
The network is now stable, and we are routing out any final little issues that have come up during the recovery.
Thank you to everyone for you patience today, and this blog post has the listed of completed work and those buildings and areas still to be done in July.
Kind regards,
Chris
——————————————
Christopher Bamber
ICT Systems Manager
Somerville College, Oxford University