Using the print function
To use the Academic MFD located in Post Room, House 3, swipe your University card on to the card reader.
Once logged in it will show your username and how many jobs you have queued up.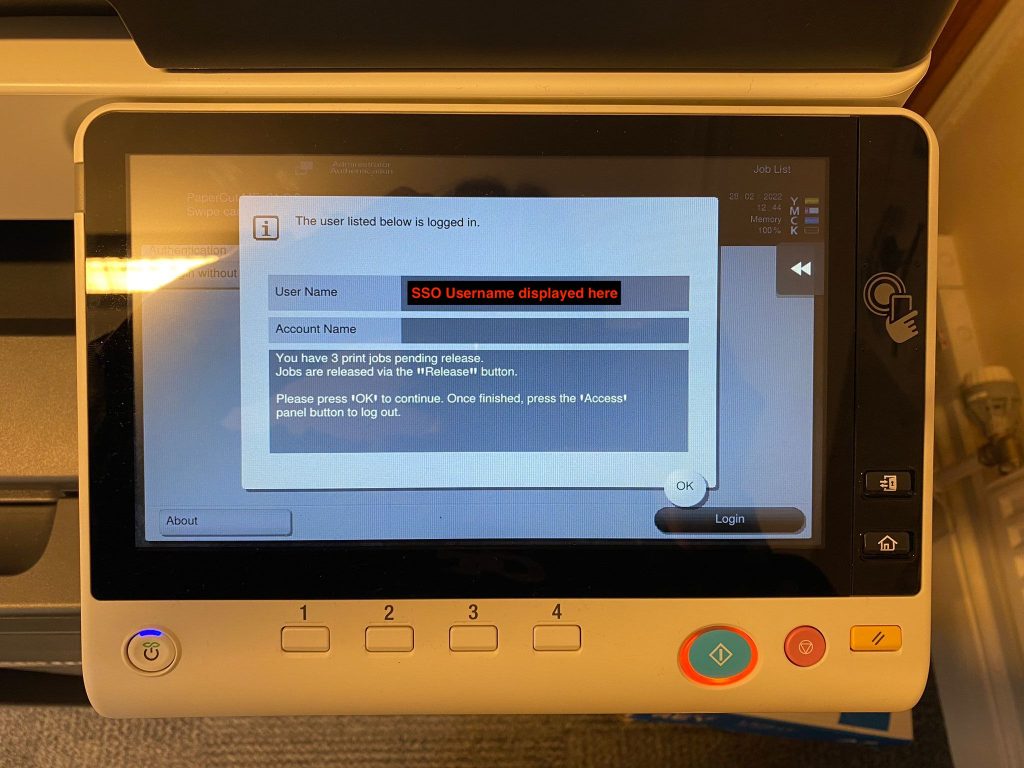 To release your job from the printer, press the 'Home' button, then 'Release' button on the touchpad.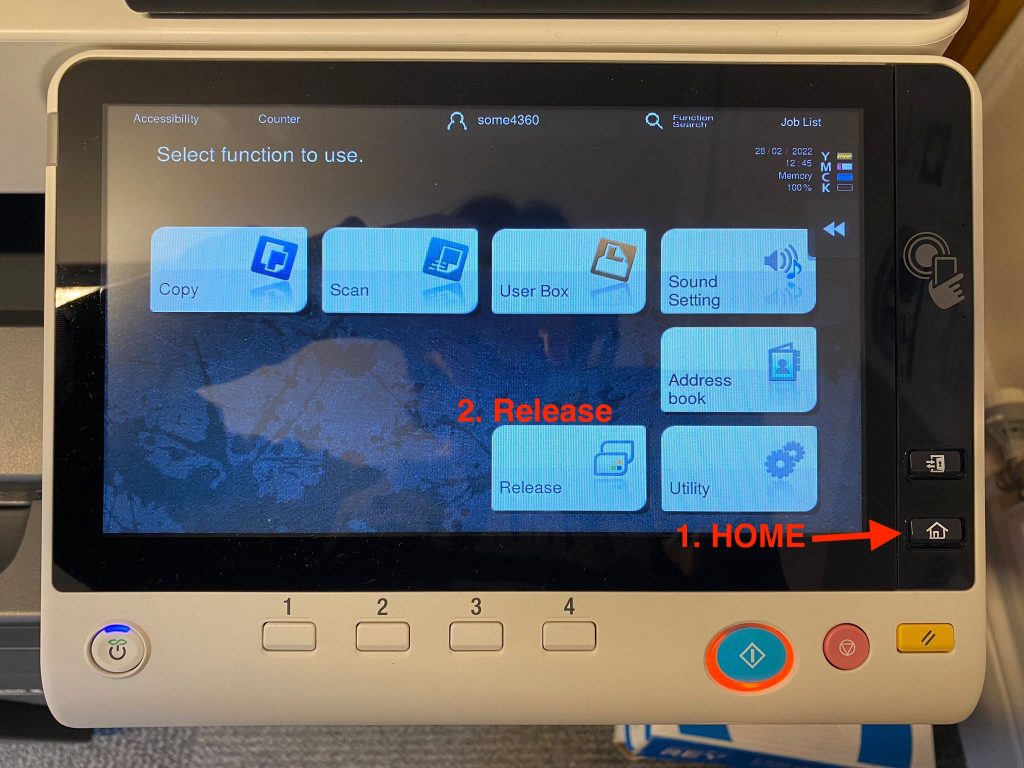 Highlight the documents you wish to print (or press 'Select All' to print everything) and press the GO button.